DOMESTIC CAR REPAIR
Dylan's Automotive Is Dedicated to Providing Comprehensive Domestic Vehicle Services
We are a fully equipped auto repair and maintenance facility that specializes in handling a wide range of domestic vehicle repairs. Our skilled professionals are well-versed in servicing and repairing even the most complex domestic vehicles.
Our range of services for domestic vehicles include:
Scheduled maintenance
Extensive repair services
Tire maintenance
Alignments
Brake repairs
Front and rear end servicing
Transmission repairs
Diagnostics
Engine analysis
Electronic services and repairs
Domestic Vehicles Serviced at Dylan's Automotive:
Ford
As the pioneer of the automotive industry, Ford has a strong legacy that continues to this day. Ford vehicles are renowned for their strength and durability, and our team in Ventura is dedicated to maintaining the robust heritage of these vehicles. Read More About Our Ford Services»
For questions about your domestic vehicle, contact us at 805-653-8000 or send us an email. Our experts will help determine what needs to be done.
To learn more about our Domestic Car & Truck services, call us at 805-653-8000 or request a quote by clicking below:
Request Quote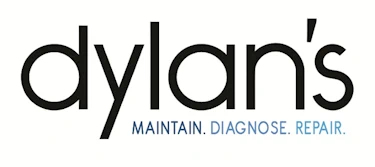 Dylan is amazing!! Wonderful service! Wouldn't go anywhere else with our cars. Great guy, great business, highly recommended!
Leonie M.